This prize may be a little simpler to allocate, there weren't so many team efforts in this OLP, I've collated your options into a survey below.
Christophe the founder of Computerlove a great place to share your art and network with likeminded people, will look over your votes and make the final call.
Alphameetsomega - Our most prolific design team, these guys submitted 10 entries to the contest. Heres a selection
TeamScandinavia - Late entrants. This is Frode who works for Spreadshirt (as a sales consultant) and Jouni who is the english blogger for la Fraise, together they are…….TeamScandinavia
TheScientists - Pendar aka legofish and Shahin our wk7 entrants and grand finalists with MolecularGoodness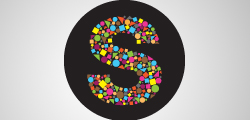 Lastly - Ikou & Nelson - Perhaps not pure collaboration, but Superheroes and Bubble Label began to merge and develop upon each others work which was great fun to see.
Lastly those people whose alternate personalities turned up fight club style to give their logos a little comment "nudge" check out the comments to Maggo and jeyjey
Vote below
Loading …