Alot made it this week, not suprising as we had so many entries. Also many new designers entered this week, bring lots of fresh blood and ideas to the contest…..
Remember this stage is more about acknowledging what we really like on first inspection which is why its a company wide vote to get on here. Then we start the more detailed process of the OLP core team sitting down and checking thoroughly against the brief so we know some of these designs might not be 100% there, but there enough to warrant a more detailed examination and us signalling that we like them.
Look at the improvements of Bubble Label, Spreadshirt TM and Lovetab etc as examples of how it can work, where we've nominated some designs that had an exceptional idea rather than a "nice" icon, which has then been improved and refined in later versions. Obviously as the contest is closed we'll have to use our imagination this time to see where these could develop.
In no particular order:
1. The Signal By Laurent
Lots of potential and a big favourite of Jana and Ami.
2. Flat TM Tshirt by Jaehyo Jung
3. Put it together yourway! by AlexanderWende
4. Spread Move by Jay Unique
I think our first pure typo entry to make a shortlist.
5. Sign Here by Davidnguyen
6. Molecular Goodness by thescientists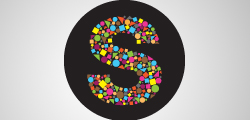 One of very few collaboration entries!
7. Look what you've created by Green
8. Smart Update 1.4 :) by Azzaoui
9. Spread wings by RemQ
10. YourIdeas_w7_version2 UPDATED by Pascalphilly
11. Spreaded Wings of Freedom by Formikula
Great for the wear what your thinking and imagination side of creating at Spreadshirt.
Manuels pick from the week. Strong stand alone icon.
13. Neck Smile by Mootsie
Fun, playful, interesting presentation and idea.
Big ups to Spooky Laundry by Geogre, OLP Exit! By Muamer (we see t-shirts everywhere as well), Add colour to your life by Daniela Barbeitos, Spreadshirt Logo by Gunguntur (you need a design degree to follow all this?) and Look mum, no hands by Grafismo for making us laugh/smile with their excellent presentations and ideas.
Congratulations to you all, the last week was really amazing and totally exceeded all our estimations! Tomorrow we'll reveal who from these will become our last grand finalists.